Who is Erich Kroll? KidsMatter vice president arrested for child pornography
The vice president of an Illinois youth charity is facing multiple child pornography charges after he was arrested on Wednesday.
Defendant Erich Kroll, 49, is a vice president of social services at the Naperville-based nonprofit KidsMatter and a senior commercial banker, the DuPage County Sheriff's Office, based in Wheaton, Illinois, said in a news release.
Kroll, of the 18W000 block of Holly Drive in unincorporated DuPage County, is being held on a $150,000 bond following a bond hearing Wednesday afternoon.
KidsMatter, according to its website, focuses on preventative strategies to ensure young people avoid destructive behavior.
"Our partner network helps us connect parents who are committed to providing unbiased opportunities, sharing struggles, providing support, and ultimately strengthening the fabric of our families and communities with the resources they need," it said his website.
"We believe in building resilient children and families who say NO to destructive behavior and YES to endless possibilities."
Authorities were able to gather enough evidence online to execute a search warrant at Kroll's home before he was arrested.
"Investigators from the Sheriff's Office executed a search warrant at Kroll's home Wednesday following an Internet investigation into the possession and distribution of child pornography files," the press release said.
"A forensic investigation [of] Kroll's digital electronics revealed the presence of child pornography files."
Sheriff James Mendrick said Wednesday police are committed to protecting children from potential predators.
"I'm so thankful that we have our Digital Forensic Investigation Unit out there handling cases like this and getting these predators off the streets.
"Crimes against children are crimes against our future and that will not be tolerated in DuPage County."
DuPage County Prosecutor Robert Berlin said the allegations against Kroll are very disturbing. "What I find particularly disturbing about these allegations is the fact that Mr. Kroll currently serves as vice president of KidsMatter's board of directors," he said.
"However, I would like to stress that the allegations against Mr. Kroll are in no way related to KidsMatter.
"I thank DuPage County Sheriff James Mendrick and his office for their work not only in this case, but for their continued efforts to protect our children from sexual predators.
"I also thank Assistant District Attorneys Denis Cahill and Helen Kapas for their work in preparing a strong case against this defendant," Berlin added.
The DuPage County Sheriff's Office statement concluded by reminding the public that the charges do not constitute evidence of a defendant's guilt. "An accused is presumed innocent and is entitled to a fair trial in which it is the government's responsibility to establish his or her guilt beyond a reasonable doubt," it said.
Kroll's next court date is scheduled for June 18 at 9 a.m.
news week has reached out to KidsMatter and the DuPage County Sheriff's Office for comment.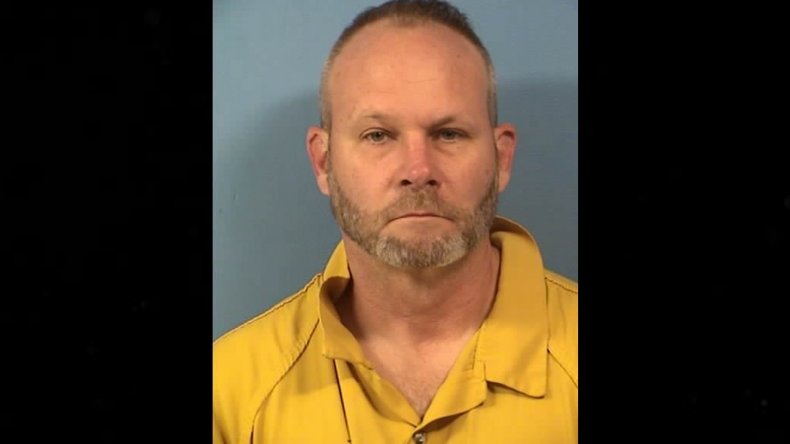 https://www.newsweek.com/child-pornography-arrest-erich-kroll-dupage-county-illinois-kidsmatter-charity-abuse-1708026 Who is Erich Kroll? KidsMatter vice president arrested for child pornography