Who is the CEO of Truth Social and how many users are on Trump's platform?
Internet users have a long list of social media platforms to choose from, with one of the most controversial, Truth Social, coming out this year.
After being banned from Twitter, former President Donald Trump launched his own social media platform, but who is the CEO and how many users does his Truth Social have?
What is truth social?
Truth Social has a similar design to Twitter, creating profiles that show how many people are following you and how many followers you have.
The platform also allows users to write posts that can be replied to, as well as "ReTruthed", the platform version of Retweeted.
Trump's social media platform was officially launched on February 21, 2022 and thousands of users have signed up.
This led to several prominent Conservatives announcing they had joined the platform. Many argued it was a move against "big tech" and praised Trump for launching a "free speech" social network. Many of those who signed up argued that Twitter had become too restrictive.
As evidence of this, some pointed to the fact that Trump had been banned from the platform. Twitter said he was suspended out of fear he might use the platform to incite violence following the January 6, 2021 events.
Truth Social's popularity was evident hours after its launch on the Apple App Store. Some potential users said they were put in a long queue, sometimes with tens of thousands of others in front of them, while trying to create an account.
Who is the CEO?
Former California Republican Representative Devin Nunes is the CEO of Truth Social. Nunes is also responsible for Trump Media & Technology Group (TMTG).
In September, Nunes spoke to Newsmax about why he felt the platform was necessary and criticized other social media platforms like Facebook.
"The point I've been making for a long time is that big tech is essentially a propaganda arm of the Democratic Party," he said.
"We are in a propaganda war, which is why President Trump has been completely booted from all platforms.
"I always say he didn't need another company and I didn't need another job, but we needed to reopen the internet and give Americans their voice back, and we do that every day at Truth Social."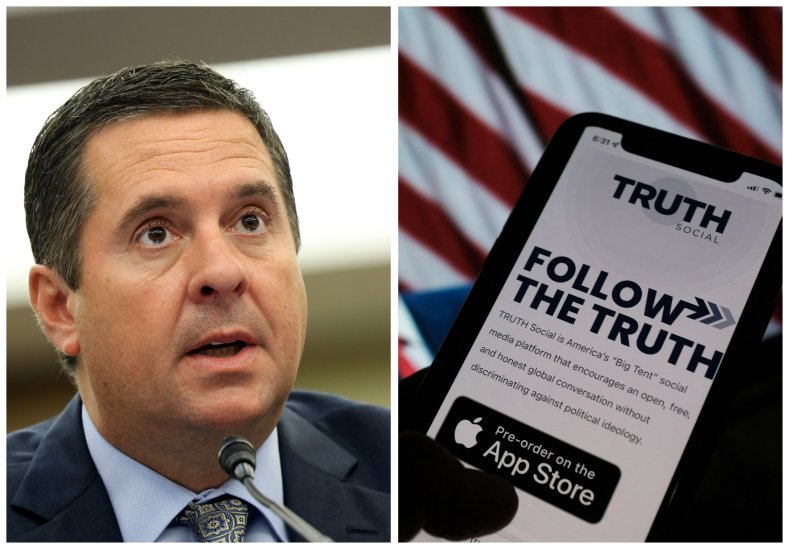 Nunes was born in Tulare, California, where he still resides with his wife and three daughters. A former farmer, he later became a founding partner of several Californian wineries and vineyards. He served as the Republican representative for California from 2003 to 2022, resigning from the House of Representatives to become CEO of TMTG.
On his website, he describes himself as an "outspoken anti-Communist" and "vehement critic of mainstream media and big tech for repressing conservatives and serving as a propaganda tool for Democrats."
His website states that in response to alleged leftist media attacks and libel operations, he has "largely stopped using YouTube, Twitter and other dominant social media platforms because of their political bias and oppression of conservatives."
He is also said to have "quit speaking to the mainstream media altogether."
How many users are on Truth Social?
According to an April forbes Reportedly, Truth Social had at least 2 million active users at the time.
Web analytics company Similar Web also documented some Truth Social traffic statistics for September.
This month saw a total of 9 million visits to the app across desktop or mobile apps. The app's bounce rate, i.e. the proportion of users who left the app after accessing a page, was 45 percent. The average number of pages visited per visit was 4.8, with an average visit duration of 7:47 minutes.
However, the browser version of the app was not available until May.
According to Similar Web, Twitter had 6.8 billion visits in September, with a 32 percent bounce rate. The average number of pages visited per visit was 10.4, with an average visit duration of 10:58 minutes.
Parler, which like Truth Social is also favored by conservatives, had 1.3 million visits in the same month, a bounce rate of 53 percent. Users visited an average of 2.8 pages per visit and the average visit duration was 3:04 minutes.
news week reached out to Truth Social for comment.
https://www.newsweek.com/truth-social-ceo-number-users-members-trump-1752473 Who is the CEO of Truth Social and how many users are on Trump's platform?