Who Killed Jasmine Fiore? Playboy Bunny's death explained
The life of a Playboy model might seem like glamor and parties on the outside, but for some of the women who worked there it ended in tragedy.
ID's new documentary series, the playboy murders, examines some of these cases, with each episode dedicated to a different Playboy model.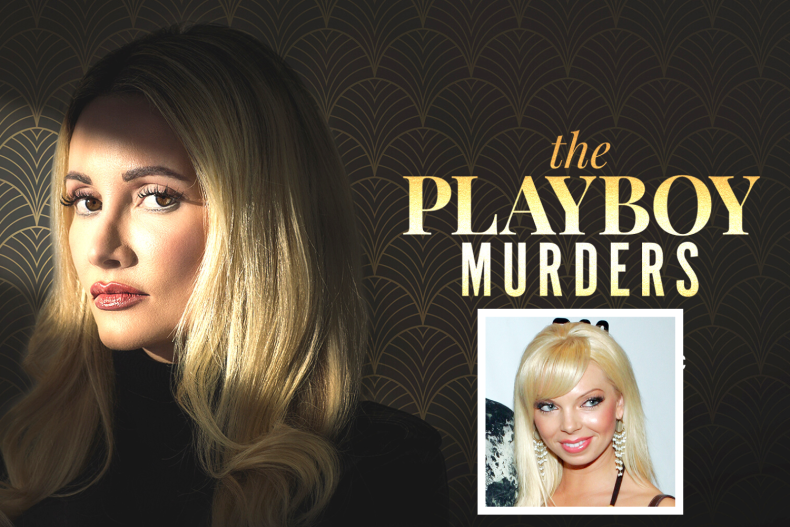 The first episode, titled "Bunny Meets Bachelor," addresses the death of Jasmine Fiore, who was killed in 2009.
Here's everything viewers need to know.
Who Killed Jasmine Fiore? Playboy Bunny's death explained
Fiore was a Playboy model who was found murdered on August 15, 2009, her body hidden in a suitcase and dumped in a dumpster in California.
She had been badly beaten and strangled, and her fingers had been removed as well as her teeth, meaning authorities could not immediately identify her. She was named on August 18, 2009 based on the serial numbers of her breast implants.
Fiore was last seen on August 14 with her husband Ryan Jenkins at the Hotel L'Auberge in Del Mar, San Diego. They met in Las Vegas in March 2009 and married two days after they first met.
The documentary explains that Jenkins had been charged with domestic violence in June 2009 after an incident in which he pushed Fiore into a pool and was awaiting trial in December at the time of his wife's death.
Jenkins reported Fiore missing on August 15 and later became a suspect in the case. Detectives said they tried to contact Jenkins when they learned he had reported her missing, but he said he needed to work out some "immigration issues" and return to Canada.
Investigators discovered the pair were last seen together at 2:30 a.m. on August 14. They were seen stepping out of their hotel room to take part in a poker game and later went to a nightclub called the Ivy Hotel in downtown San Diego.
Eyewitnesses are said to have seen Fiore and Jenkins arguing at the Ivy Hotel and around 4:30 a.m. Jenkins was seen on CCTV footage returning to her hotel room alone.
He was seen leaving the room alone again at 9 a.m. with his clothes in his hands. The suitcase Fiore was found in was one of the suitcases the couple had brought to San Diego, leading investigators to make Jenkins their prime suspect in Fiore's murder.
An international manhunt for him began in the United States and Canada. Authorities believed he used a speedboat to get to Point Roberts, Washington, from where he was then able to walk across the border into Canada.
On August 20, Jenkins was formally charged with Fiore's murder and an arrest warrant was issued for him. On August 23, Jenkins was found at the Thunderbird Motel in Hope, British Columbia, where he had committed suicide.
The Playboy Murders will air Monday at 10:9c on ID and stream on Discovery+.
https://www.newsweek.com/who-killed-jasmine-fiore-playboy-murders-id-discovery-plus-1775720 Who Killed Jasmine Fiore? Playboy Bunny's death explained