Who uses the S-300 missile identified in the attack on Poland?
Reports that a missile believed to be Russian fell within the Polish border on Tuesday, killing two people, sparked fears that the ongoing war in Ukraine could escalate into a wider conflict.
Poland and NATO leaders have since said the missile was likely a stray fired by Ukraine to defend against a barrage of Russian missile attacks on Tuesday, Reuters reported. Russia has also denied striking inside the Polish border, either intentionally or accidentally.
Kremlin spokesman Dmitry Peskov told reporters on Wednesday Russia was not to blame for what happened and there was no reason for the war to escalate, according to Russia's state news agency TASS.
Nevertheless, NATO Secretary General Jens Stoltenberg said in Brussels on Wednesday that not Ukraine but Russia is to blame for the situation since it started the war and Tuesday's attacks against Ukraine.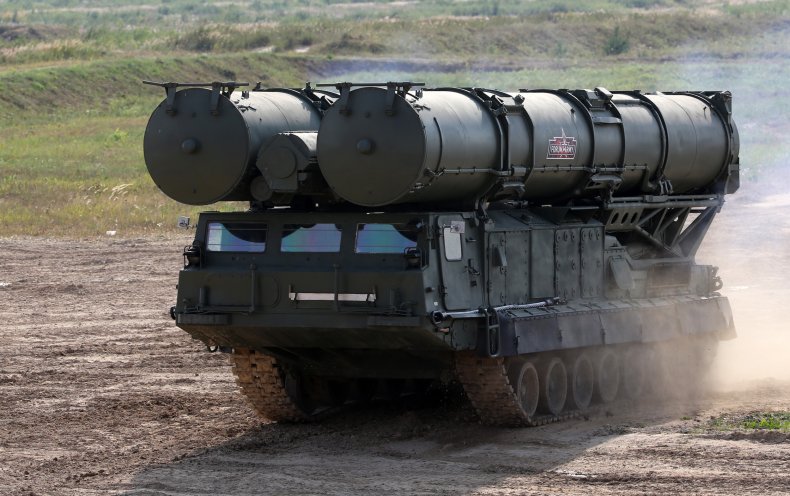 The fact that the missile likely came from Ukraine rather than Russia could ease concerns about a possible escalation of the Russian war into a full-scale conflict with NATO, even as world leaders continue to plan their response to the incident . But the development was nonetheless notable because it was the first time in more than eight months of the war that the deadly invasion had spilled directly onto a NATO country.
The S-300, identified as the likely culprit in Tuesday's incident, is a family of Russian-made surface-to-air missile (SAM) systems that are "capable of attacking aircraft and UAVs [unmanned aerial vehicles] in addition to providing some cruise missile and ballistic missile defense capabilities," according to the Center for Strategic and International Studies Missile Threat website.
Both Ukraine and Russia have reportedly used the missiles over the course of the war. iNews reported in July, citing a Western intelligence report, that Russia was using Soviet-era S-300 missiles to attack land-based targets in Ukraine. In the same month, the Ukrainian military's Operational Command South formation said on Facebook that Ukrainian missile and artillery units had destroyed a battery of Russian-powered S-300 air defense systems near Zelenotropynske in the southern Kherson region.
Slovakia donated an S-300 system to Ukraine in April, and in return the US provided Slovakia with a Patriot missile system manned by US soldiers. US defense officials praised the donation, saying the system should help strengthen Ukraine's air defenses so it can better defend itself against Russian attacks.
Ukraine already had its own S-300 system before the donation, The New York Times reported.
news week asked the defense ministries of Russia and Ukraine for their opinion.
https://www.newsweek.com/who-using-s-300-missile-poland-strike-1760089 Who uses the S-300 missile identified in the attack on Poland?