Whoopi Goldberg defends embarrassing Biden moment as he called out for politician who died a month ago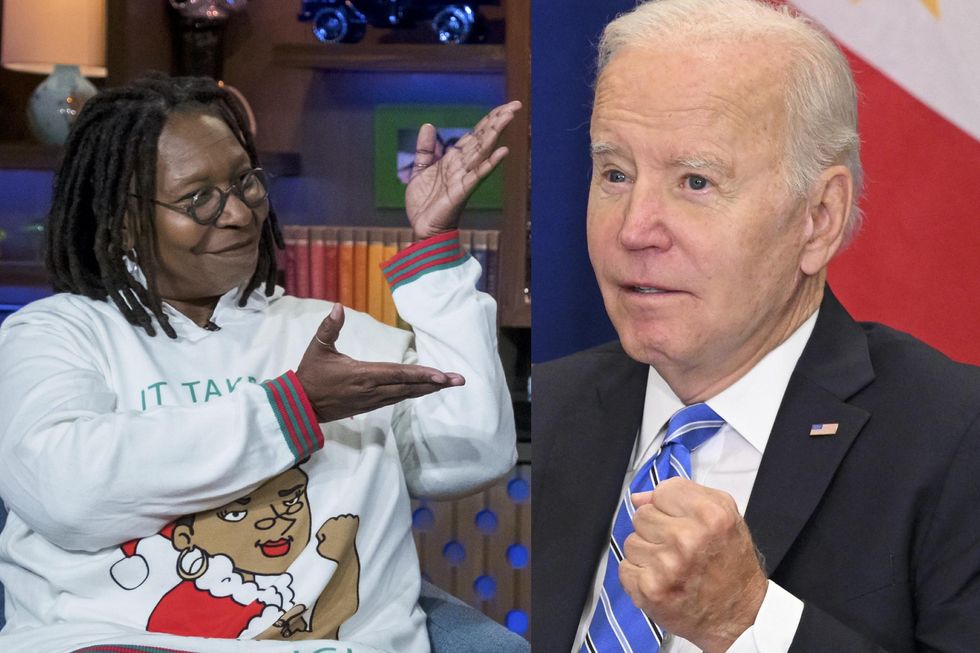 Whoopi Goldberg defended President Joe Biden's embarrassing moment when he called out for a politician who died in August.
Critics of the president taunted and taunted him on social media over the video of him calling Republican Rep. Jackie Walorski of Indiana during an event at the White House on Wednesday.
"I want to thank you all here… including bipartisan elected officials like Senator Braun, Senator Booker, Rep… Jackie, are you here? Where's Jackie?" said Biden.
"I think she would be here to help make that a reality," he added.
Walorski died along with two of her helpers in early August when their car was involved in a head-on collision with another vehicle. The driver of the other vehicle also died.
Reporters pressed hard on White House Press Secretary Karine Jean-Pierre when she tried to claim Biden only had Walorski "on his mind" when he made the comments.
Goldberg offered her own defense while on Thursday's show "The View."
"You know, my God, come on, you can't go after him because you don't get aid to Florida or you don't tackle the infrastructure, and he's given aid to Ukraine, so you can't go looking for him for that!" said Goldberg.
"But you can go after him because he forgot someone died!
"I mean, and she died last month, not like a hundred years ago. Because we also looked at where people said, you know, this person who died a hundred years ago did a great job," she added. Referring to a moment when then-President Donald Trump spoke as if Frederick Douglass were still alive.
Critics have pounced on such moments to undermine confidence in the 79-year-old Biden's health and mental abilities.
Here is the video of Goldberg's comments:
https://www.theblaze.com/news/biden-walorski-whoopi-goldberg-embarrassing Whoopi Goldberg defends embarrassing Biden moment as he called out for politician who died a month ago