Will Donald Trump be arrested today? Don't count on it
Donald Trump's forthcoming planned arrest in connection with hush money payments to adult film star Stormy Daniels may not happen until next week as the Manhattan grand jury continues its investigation, according to reports.
It was the former president himself, and not prosecutors or Trump's legal team, who said he would be arrested Tuesday as part of Manhattan District Attorney Alvin Bragg's investigation. The MAGA Republican called on his supporters to protest if there were an indictment.
Trump, who denies any wrongdoing, could become the first US president in history to be charged with a crime if indicted. This is part of an investigation into the hush money Daniels was paid to keep an alleged affair between the two a secret ahead of the 2016 election.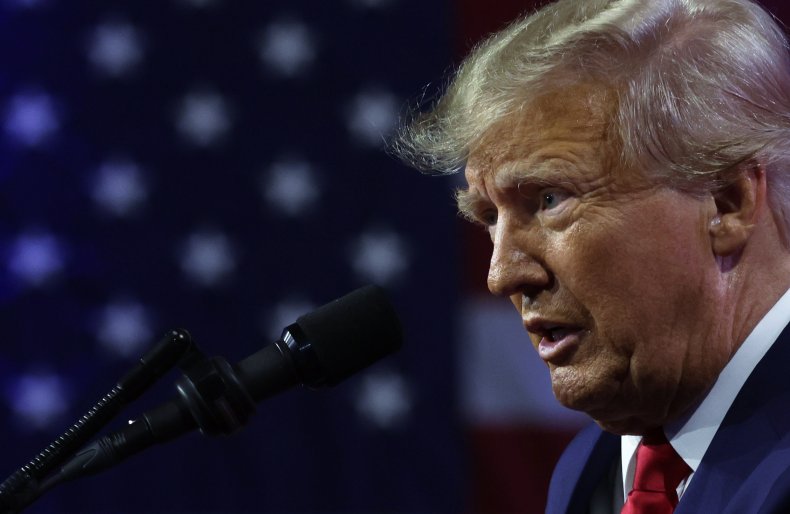 Prosecutors are investigating whether the money Trump arranged for his attorney Michael Cohen to pay Daniels constituted a campaign violation or whether records were falsified when Cohen was reimbursed the money. This was listed as legal fees in the Trump Organization's records.
Barricades were erected outside the Manhattan Criminal Court on Monday morning. Local, state and federal law enforcement officials braced for a possible indictment against Trump on Tuesday after the former president's calls for protests.
However, while an indictment by the grand jury is expected soon, officials do not expect the former president to be indicted or arrested until next week.
A source close to the Trump legal team told CNN they were informed by the Manhattan Attorney's Office that no charges would be filed Tuesday. Should one be announced, Trump's legal team said they don't expect an arrest or a first appearance until next week.
An unnamed law enforcement source told Fox News that officials do not expect the former president to be indicted before next week because the Manhattan grand jury will hear from a different witness on Wednesday.
Officials from the NYPD, the Secret Service and the Manhattan Attorney's Office also reportedly met Monday to discuss the logistics of indicting Trump. In view of the potentially historic decision, further violence is feared, so that there is talk of an increase in police numbers and the closure of New York's streets.
A spokesman for the NYPD said news week: "The NYPD's state of readiness remains constant at all times and for all eventualities. Our communication and coordination with our government and law enforcement partners are fundamental tenets of our commitment to public safety."
Bragg had sent an email to staff ensuring that the Manhattan DA's office "will not tolerate any attempts to intimidate our office or threaten the rule of law in New York" following Trump's calls for protests.
The former president's attorney, Joseph Tacopina, said Trump would readily surrender to authorities if indicted.
"They want him at 100 Center Street [address of the Manhattan Criminal Court]? He'll be there, loud and proud," Tacopina added in an interview with Kimberly Guilfoyle, the former president's daughter-in-law. "And there's no one who's going to make him duck."
news week emailed Tacopina and the Manhattan Attorney's Office for further comment.
https://www.newsweek.com/donald-trump-arrest-protest-new-york-stormy-daniels-1789116 Will Donald Trump be arrested today? Don't count on it