Woman arrested after Chicago landlord found dismembered in freezer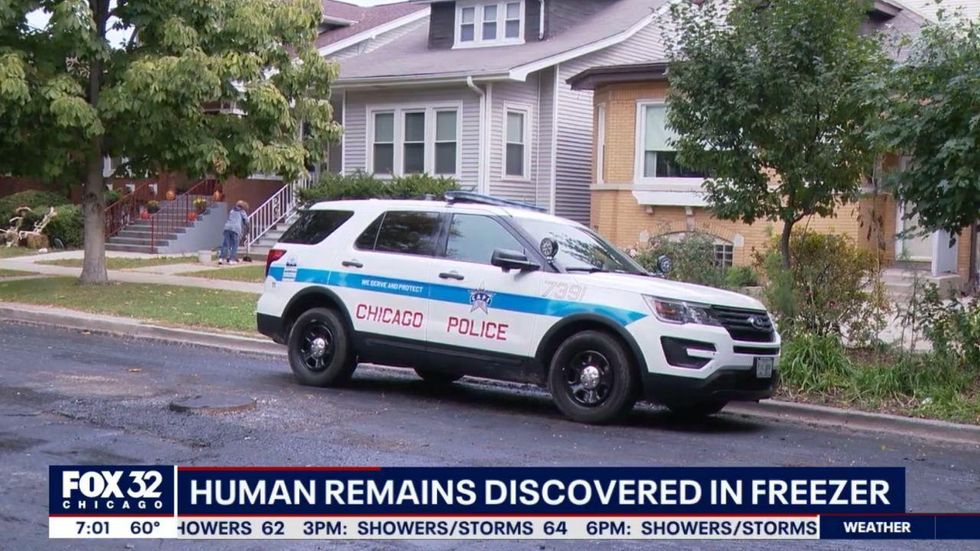 On Monday, Chicago police discovered the body of a missing landlord hidden in an indoor freezer. A tenant who rented a room in the landlord's house was implicated in the gruesome murder and taken into custody.
Frances Walker, the landlady, lived in her home for decades, sometimes renting rooms to other women.
Neighbor Miranda Castillo tells WFLD, "I know that she is very kind. She knows everyone else in the neighborhood."
Another neighbor, Andy, noted that Walker tended the garden in her front yard every morning, so it became suspicious when the neighbors didn't see her for several days.
"We just assumed she was sick because it's flu season," Andy said. "And then we started to realize that she wasn't there and we tried to call her. We didn't get a text or a call and we thought something had happened."
One of Walker's tenants called police Monday to report her missing and request a health check.
Chicago Police Department Chief of Detectives Brendan Deenihan said: "When police arrived, this individual told police there was another suspect living in the apartment who the other renters were afraid of. And this suspect had recently called a tow truck and carried a heavy bag to the tow truck."
Authorities located the tow truck driver, who reported that the person he was transporting had pulled a knife on him. When officers arrived at the scene, they arrested the suspect.
The driver revealed the suspect allegedly dumped a large bag in a trash can about three miles from the home. Police found the garbage bag and found it was filled with blood-soaked towels and animal remains.
"Because of this evidence, detectives were able to enter the residence and eventually discovered human remains in a freezer," Deenihan reported. "At that point we withdrew from the residence to obtain a search warrant."
Walker's body had been dismembered and the renter, suspected of being responsible for the gruesome murder, was arrested, sources told WFLD.
The tenant is currently being questioned by authorities but is not cooperating with the investigation, the news outlet reported.
The Chicago Police Department launched a murder investigation, but no charges have yet been filed.
https://www.theblaze.com/news/chicago-landlord-dismembered-suspect-arrested Woman arrested after Chicago landlord found dismembered in freezer