Woman falls headfirst into outhouse toilet while trying to retrieve her cellphone with a dog leash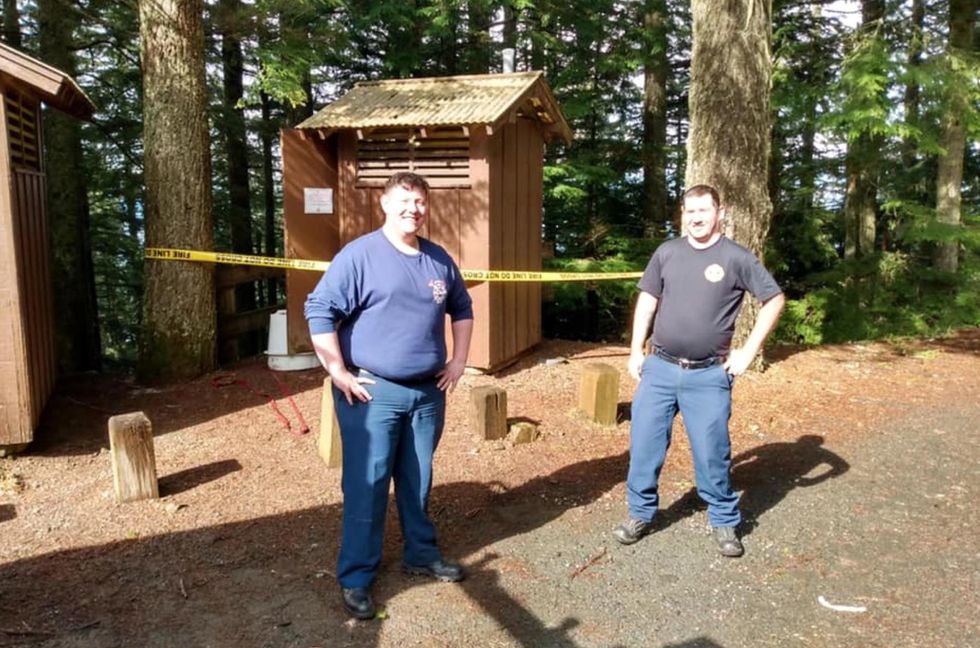 It had to be a woman rescued by firefighters after falling through the toilet of an outhouse in Washington state while trying to retrieve her dropped cellphone.
This was announced by the Brinnon Fire Department in a Facebook post on April 19 that it was called to Mt. Walker by the report of a woman who had fallen into a basement toilet.
They spotted a woman in her 40s who said she fell down the toilet long after dismantling part of the toilet and tried to use her dog leash to try and reach her cell phone. She then used the dog leash to lower herself down the toilet shaft, but it broke and she fell headfirst in.
She told them she tried to get out on her own for about 20 minutes before calling emergency services.
Firefighters said they lowered some blocks she was using as a platform so they could use a harness to climb out of her. They said they recommended the woman see a doctor after being exposed to human waste, but that she refused and only wanted to leave after she had washed up and been given a Tyvek hazmat suit to wear.
She said she was not injured and did not require transport.
"The patient was extremely fortunate not to be overwhelmed or injured by toxic gases," the Post said.
They posted a photo of two smiling firefighters in front of the outhouse. The post went viral on Facebook with 4.5k shares and 1.5k comments.
"I've been doing this for 40 years, and that was a first," called Brinnon Fire Chief Tim Manly.
The post said the woman thanked firefighters for her rescue and continued on to California.
Here's a local news report on the harrowing incident:


Woman rescued after falling into outhouse trying to answer phone

www.youtube.com

https://www.theblaze.com/news/woman-falls-headfirst-into-the-toilet-of-an-outhouse-while-trying-to-recover-her-cellphone-with-a-dog-leash Woman falls headfirst into outhouse toilet while trying to retrieve her cellphone with a dog leash