Woman grants Christmas wishes at Houston's Pecan Grove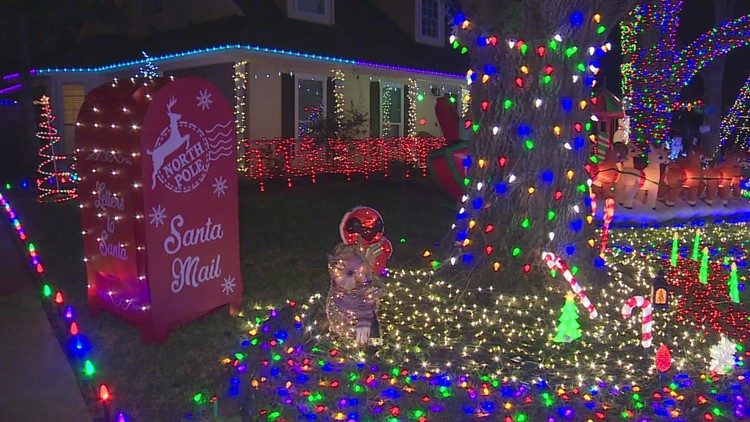 The countdown to Christmas is just five days away and Santa is making wishes come true in Richmond a little earlier.
HOUSTON — You can feel and see the Christmas cheer on the streets of Pecan Grove, but a big red mailbox on a house Chapelwood Lane really helps make the Christmas spirit shine brighter than ever.
"I know every year kids say, 'Hey, where's the mailbox,'" Mandy Hood said.
For two years, dozens of children's letters to Santa Claus have surfaced.
"That's actually this year," Hood said as she showed the stack of Christmas letters she'd received so far.
Hood reads every single letter, each carries a child's wishes. Hood's mission isn't just to write back to every child, but to go one step further – she delivers a toy from every child's list to every family's door. It's her way of giving back.
"I'm not Santa, but I'm his helper," Hood said. "I just want to keep them in the faith for as long as possible."
She wants to make sure children don't lose faith in the magic of Christmas. It's the reactions her parents send her that are worth it.
"Let them imagine. Let them keep that fantasy going and have fun with it," Hood said.
And with Christmas morning just five days away, there are more letters to process. The clock is ticking.
"I still have a day job," Hood said. "But Santa Claus sure has a few more runs."
https://www.kvue.com/article/life/holidays/samta-christmas-letters/285-74c59e9c-50cd-4c30-b727-a2f8cb9fc792 Woman grants Christmas wishes at Houston's Pecan Grove