Woman hits nail salon worker in Katy area, says HCSO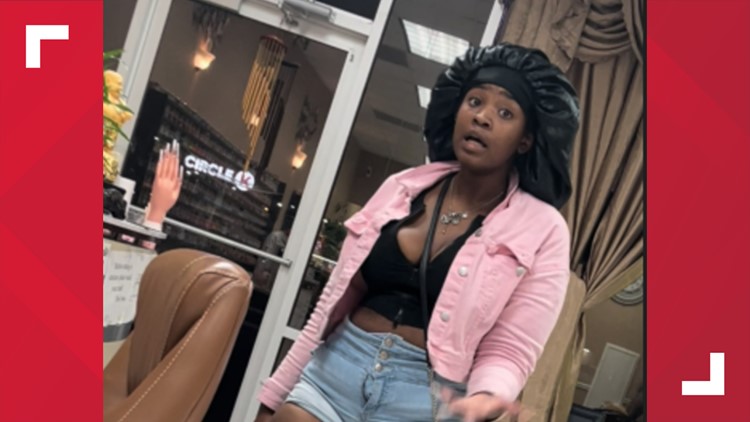 The woman is accused of refusing to pay a $280 bill and then punching the employee at the S Mason Road nail salon.
HARRIS COUNTY, Texas – A woman is wanted in connection with the attack on a nail salon employee in the Katy area after she refused to pay her bill last month Harris County Sheriff's Office.
Investigators are asking for help identifying the woman. They released surveillance footage of her. This happened on August 7th at the Venus Nail Salon located at Southern Maurerstrasse in western Harris County.
Deputies said the woman went in around 5pm and asked the salon worker for several specific nail applications. When the clerk finished, she told the woman the bill was $280. The woman refused to pay and said she had no money.
After the woman refused to pay, the clerk locked the store door and called 911 to report the woman, lawmakers said. The woman started knocking over objects in the store and then repeatedly punched the clerk. The woman then grabbed the door remote and walked out.
Anyone with information about this suspect is urged to call the Harris County Sheriff's Office Violent Crimes Unit at 713-274-9100, or Crime Stoppers may pay up to $5,000 for information leading to the indictment and/or arrest of the/ of suspects lead case.
https://www.kvue.com/article/news/crime/woman-assaults-nail-salon-employee/285-74843c50-3a44-4392-9e3a-1c5d52cab267 Woman hits nail salon worker in Katy area, says HCSO