Woman remembers past Black Fridays – "not the same"
Black Friday went from a day of chaos to a month of online deals. One woman took to social media to talk about how the day wasn't the same.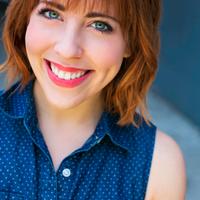 Gone are the days of getting up at 5 a.m. on Black Friday and standing in line at Wal-Mart to buy a 75-inch TV with your dad. No, now you have the luxury of shopping from home for virtually the entire month of November. Or, honestly, even your own bed. Whatever you like.
Article continues below ad
A woman named Ariella walking by @motherhoodmakeup on TikTok used the app to talk about how kids these days will never understand the thrill of an old-school Black Friday.
We break down the viral video below. Continue reading!
Ariella talks about how Black Friday is never the same.
The TikTok video (which has nearly 2 million views and counting) was shot from a car as Ariella directly addresses the audience (aka us) with the words "Black Friday is not the same" at the bottom of the screen.
Article continues below ad
Ariella opens the video by setting the scene, saying, "Kids these days will never understand waking up at 4 a.m. on Thanksgiving with coffee, your mom, your best friend, and your family."
Ariella continues the story by explaining, "You go to the mall or Best Buy and you stand in front of the doors until they open and you run through them to get everything you want."
Article continues below ad
Ariella then complains, "There's no Black Friday anymore," because in November you can just log on to your computer every day to get all the deals throughout the month.
Article continues below ad
The video's caption reads, "I mean, I miss 2008." Ariella's lament is very reminiscent of the Millennial generation, and since she states in her bio that she's 28, that makes perfect sense.
It was definitely a simpler time, Ariella, we'll give you that.
And people in the comment agree that they miss the Black Fridays of the past…
A lot of people commented on how much they liked the old Black Friday, writing things like: "Old Black Friday was so magical", "I miss the rush of Black Friday sales I get lol…we need this day." back" and "OG." Black Friday was the best!!!"
Article continues below ad
Other people commented on how chaotic the day was. One person called Black Friday "wild," while another compared it to "wild."Hunger Games," writes: "OMG and when Walmart was open 24 hours! And Black Friday started exactly at midnight, it was like the Hunger Games. I miss the OG Black Friday."
Article continues below ad
We personally have two very different memories of Black Friday. As adults who work in retail, the chaos that has reigned each year hasn't given us much incentive to celebrate virtually on the internet.
But in a much lighter form, as children we remember how our parents made us write our Christmas lists before Black Friday so they could go shopping in the early hours of the morning. They would come back before we even woke up and act like they never went shopping, but we always knew they did.
Especially because we knew where all the hiding places were.