Woman wins lottery jackpot just before doctors say she's cancer-free
In an interview with Good Morning Britain, Maxine Lloyd, 50, recently beat all odds and won £1million ($1.2million) a fortnight before she beat cancer and got the all-clear.
The occupational therapist from Kettering, Northamptonshire, UK, describes how surreal the past few weeks have been, including her fiancé's rush to A and E.
win big
Ms Lloyd describes how her fiancé, Wayne Tilbury, 57, recently collapsed with a chest infection and she cared for him.
She said: "I was a bit worried about him, keeping an eye on him, I was also a bit bored because he just wasn't around, so I decided to play an instant win game on the lottery app.
"I put £20 into my account and played one of the games and it came out a million and it didn't really stick. Then I finished the game, it was like congratulations that you won a million."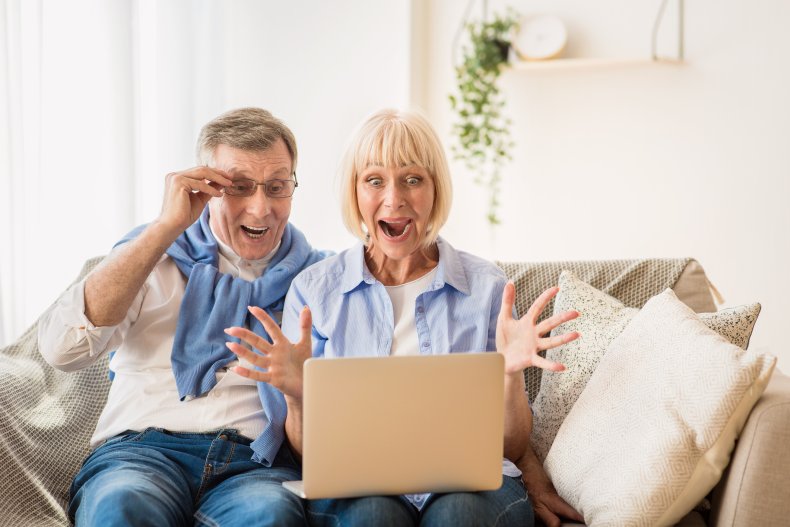 Ms Lloyd describes the incredible moment when she was undergoing her first radiation therapy when she received a text message that she assumed was from her fiancé but was actually from her bank saying the winnings had been transferred .
defeat cancer
Luckily Ms Lloyd was diagnosed with cancer early on, she added: "Based on previous diagnoses, all of my cancer was removed at the stage of surgery," she explains, "and obviously the chemotherapy and radiotherapy came from further testing on this cancer to say that." it reduces the risk of it coming back for me."
She describes how her cancer didn't appear as a typical lump: 'My changes were very, very different from the normal lumps, people think you have to find a lump. I didn't have a lump, I had a skin change and dimples. The specialized breast team diagnosed me and I was in really good hands."
Speaking of her lucky early diagnosis, Ms. Lloyd is urging people to get checked out. "Any woman or gentleman because it's relevant to gentlemen too I'd say just check it out. My main message would be if you notice anything different about any part of your body, just go and get it checked out because it's better to walk out knowing it's nothing."
Ms Lloyd has no plans to quit her job after the win: 'You keep working?' asks the Good Morning Britain interviewer, "Oh yes, I love my job," replies Ms Lloyd.
Future plans include getting married, "We've actually secured a date for next year now," finding a companion for her dog Rosco, "Who has been the most amazing support… he's been my therapy dog," and running the 10- km race For Life for Cancer Research next year.
breast cancer in men
As Ms Lloyd says, men can also get breast cancer because they also have breast tissue, although it's less common than women. The American Cancer Society predicts that approximately 2,710 new cases of invasive breast cancer will be diagnosed and 530 men will die from breast cancer in 2022.
They also say: "It is also important to understand that most breast lumps are benign and not cancerous (malignant). Benign breast tumors are abnormal growths, but they don't spread outside the breast and aren't life-threatening.
"Any lump or change in the breast must be evaluated by a health care provider to determine if it is benign or malignant (cancer) and if it could affect your future risk of cancer."
https://www.newsweek.com/woman-beats-cancer-wins-lottery-1732858 Woman wins lottery jackpot just before doctors say she's cancer-free