Woody Harrelson tells Bill Maher they are "the LAST people I would trust with my health."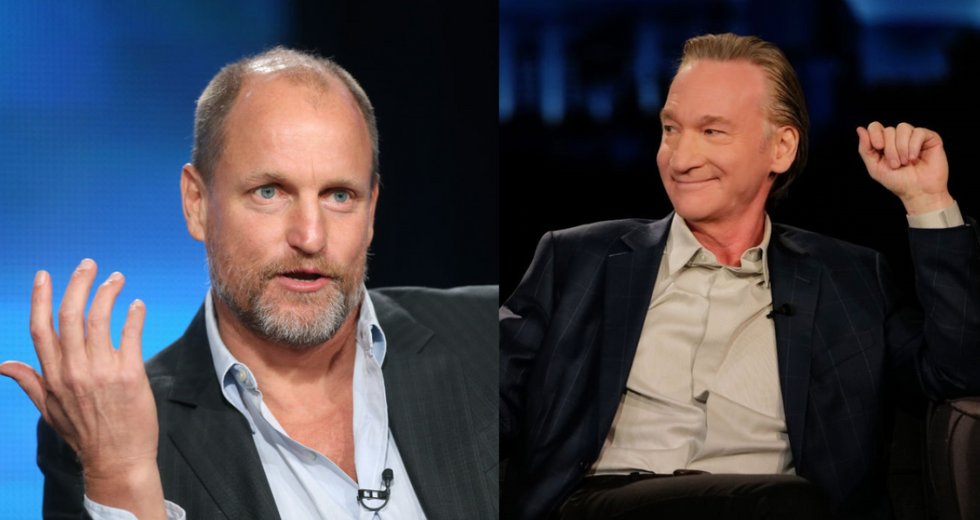 Bill Maher sat down with actor Woody Harrelson on his Club Random podcast to talk about everything from Woody's many "bromances" to why he doesn't trust big pharma or big governments.
Maher brought up the Hulu series "Dopesick," which is based on the nonfiction book of the same name and alleges that drug companies and various government agencies were involved in the development, testing, and marketing of OxyContin, a highly addictive opioid that has killed hundreds of thousands of people.
"So [if] the pharmaceutical industry can do that," Maher said. "Wouldn't there be something in there like maybe suggesting more boosters than needed?"
"Some people still get boosted to this day," Harrelson noted. "And I find it ironic because I think … most Americans wouldn't normally trust the government to help them, you know. Like, what is the government actually doing to help you?"
"You don't trust the CDC, American. We have the poll for that," Maher said.
"Okay, so here's the CDC promoting that we have to do all these things, right? I just don't like turning a profit in war, you know? Think of the billions of dollars that have gone to Big Pharma. But I got back to my original point. The last people I would trust my health to are Big Pharma and Big Government because neither of them strike me as caring entities," Harrelson added.
On The Rubin Report Tuesday, BlazeTV host Dave Rubin – who will be joining Maher's Club Random podcast this week for a two-hour uncensored talk – played a video clip of the conversation and responded, "Pothead Woody from 'Cheers' makes sense to go the libertarian route!"
Watch the video clip below to hear more from BlazeTV's Dave Rubin. Can't watch? Download the podcast here.
Want more from Dave Rubin?
To enjoy more honest conversations, free speech, and big ideas with Dave Rubin, Subscribe to BlazeTV – the largest cross-platform network of voices who love America, defend the Constitution and live the American dream.
https://www.theblaze.com/shows/the-rubin-report/woody-harrelson-bill-maher Woody Harrelson tells Bill Maher they are "the LAST people I would trust with my health."