Xi Jinping suggests China could invade Taiwan – drawing applause
In a major speech, President Xi Jinping said China will "never promise not to use force" against Taiwan — drawing delegates' applause.
"We will continue to strive for peaceful reunification," Xi said as the 20th National Congress of the Chinese Communist Party got underway in Beijing. "But we will never promise to refrain from the use of force. And we reserve the right to take any action necessary."
Taiwan has had a separate government from China since 1949, but China claims the self-governing island as part of its territory.
The unification of the two sides "will be achieved," Xi said, according to the Associated Press.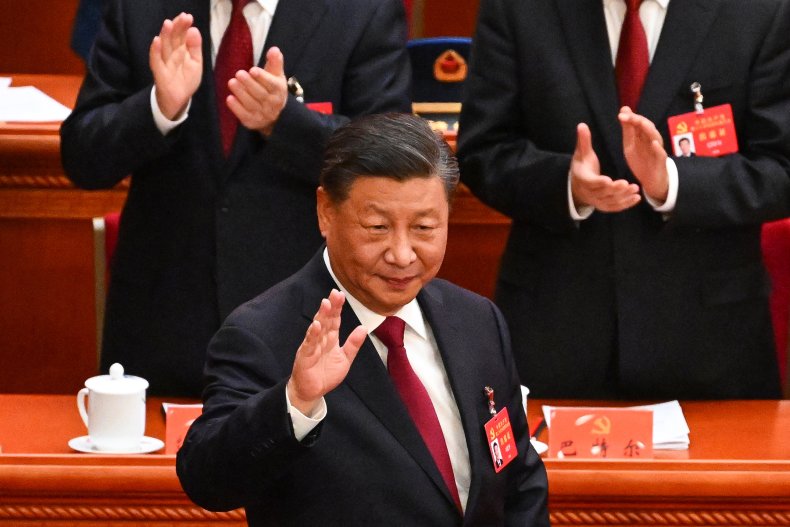 China must prevent "interference from outside forces," Xi said, a reference to foreign politicians who the ruling party said are encouraging Taiwan to make its de facto independence permanent — a move the mainland says is leading to war would lead.
Beijing has tried to intimidate Taiwan by flying fighter jets and bombers near the island. She stepped up this campaign after House Speaker Nancy Pelosi visited Taiwan in August.
In response to Xi's speech, the Mainland Affairs Council of Taiwan's cabinet said the island's 23 million residents have the right to determine their own future and would not accept Beijing's unilateral demands, the AP reported.
"We urge the Chinese communist authorities to stop imposing a political framework and using military force and coercion," the council said in a statement.
China has frozen all contacts with Taiwan since President Tsai Ing-wen was elected to her first term in 2016.
Congress will appoint leaders for the next five years.
In a break with tradition, the delegates are expected to give Xi a third five-year term as the party's general secretary.
Amnesty International warned on Sunday that extending Xi's term in office was a "disaster for human rights."
"The confirmation of Xi Jinping's third term will be an ominous moment not only for the millions of Chinese citizens who have suffered gross human rights abuses under his rule, but also for people around the world who are feeling the effects of the Chinese government's repression feel," said the group's deputy regional director, Hana Young, in a statement.
Young added: "The government's policies and practices led by Xi pose a threat to rights not only domestically but globally. From the government's campaign to silence Uyghurs and forcibly repatriate them abroad to In their attempts to redefine the very meaning of human rights in the United Nations, the arm of China's state repression is increasingly extending beyond China's borders."
https://www.newsweek.com/xi-jinping-speech-suggests-china-invade-taiwan-promise-force-1752215 Xi Jinping suggests China could invade Taiwan – drawing applause