Yellen warns that a default would cause "widespread damage" to the US economy
US Treasury Secretary Janet Yellen on Saturday warned the country could default, saying it "would cause widespread damage to the US economy".
The United States hit its $31.4 trillion debt ceiling on Thursday, with Yellen announcing that the Treasury Department is taking "extraordinary measures" to continue paying federal government bills and keeping certain systems funded. Such measures are a last-ditch effort that can be made if the country hits its debt ceiling. Should they be exhausted, however, the US would default on its debt.
The debt limit is the upper limit on the amount of money the US government can borrow to pay off its debt. It also allows the government to pay for existing legal obligations that Congress and presidents have made in the past, according to the Treasury Department.
In a letter sent on Friday to newly-elected House Speaker Kevin McCarthy and other Republican and Democratic leaders in the House and Senate, Yellen wrote that the Treasury Department expects to implement two measures to prevent the debt ceiling from being breached to avoid: repayment of existing and suspension of new investments in the Post Office Pension and Disability Fund and Post Retiree Health Fund, and suspension of reinvestment of the Government Securities Investment Fund of the Federal Employees Retirement Savings Plan.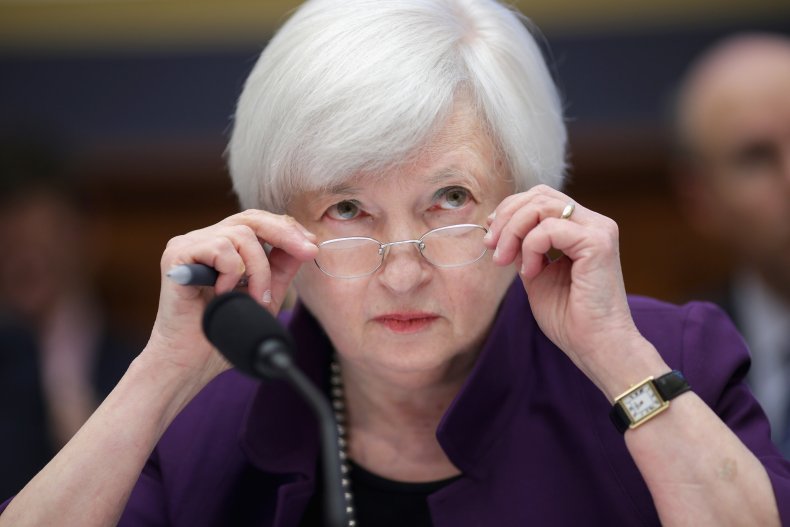 Yellen predicted the current measures will last the country until June.
The country has never defaulted because Congress was able to raise the debt ceiling, which it did 22 times between 1997 and last year. However, the current measure to raise the limit is being pushed back by House Republicans, who have called for spending cuts as part of the measure, with some calling for cuts in Social Security and Medicare spending.
Yellen has urged Congress to raise the debt ceiling "unconditionally" as soon as possible, warning in a tweet on Saturday that a first-ever default on the country's debt would cause global economic turmoil.
"Since 1789, the US has always paid all its bills," Yellen's account tweeted. "The knowledge that we can be trusted and counted on lies at the very foundation of the entire global financial system. A default would cause widespread damage to the US economy."
In a recent interview with Fox News, McCarthy said he would like spending cuts to be part of any debt containment bill so as not to bankrupt Social Security or Medicare.
"You couldn't just keep increasing it," McCarthy said. "Let's sit down and change our behavior for the good of America. Because what we are going to do is bankrupt this country and these claims if we don't change their behavior today."
The Biden administration, meanwhile, has said it will not be willing to attach such conditions to debt ceiling talks.
"This is just another attempt by Congressional Republicans to force unpopular cuts on programs critical to seniors, the middle class and working families," White House Press Secretary Karine Jean-Pierre said Tuesday. "Congress must act, and act quickly. There is no excuse for political daring."
news week turned to the Treasury for comment.
https://www.newsweek.com/yellen-warns-default-would-cause-widespread-damage-us-economy-1775533 Yellen warns that a default would cause "widespread damage" to the US economy