You can now get paid $50 an hour to binge watch TikTok videos
If, like most of us, you just can't stop scrolling through TikTok every day, this could be the perfect job for you.
A company offers to pay you $50 an hour just to watch TikTok videos for hours and choose your favorite videos – something most of us do for free.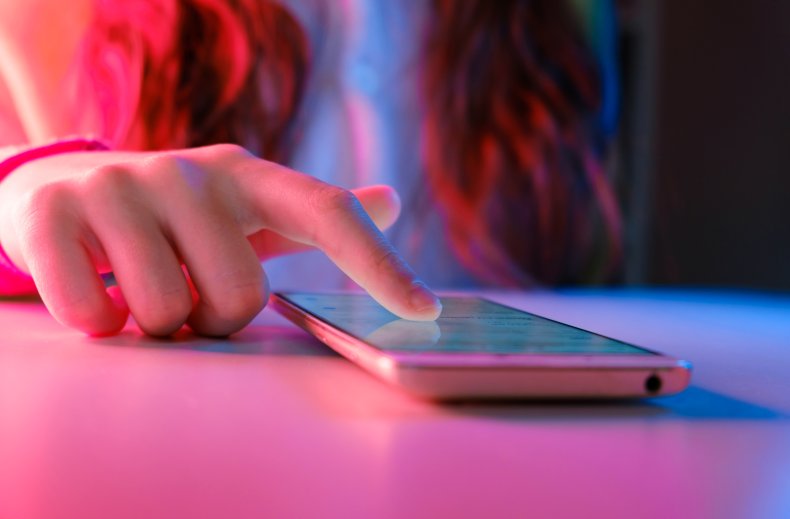 In 2021, TikTok became the world's most downloaded app of the year with more than 1 billion monthly users around the world. The majority are between the ages of 18 and 24, reportedly making up 43.7 percent of the app's users.
However, the app and other similar social media platforms have of course been described as addictive.
Professor and author Dr. Julie Albright from the University of Southern California forbes Magazine that there are similarities between apps like TikTok and Las Vegas slots — sometimes you'll like your next video and sometimes you won't, but the only way to find out is to keep scrolling.
Ubiquitous Influence, an influencer marketing platform, is hoping to pay the successful applicant $600 to watch 12 hours of TikTok videos, plus a welcome pack to help you through your session.
The welcome pack includes a $50 Uber Eats gift card, a $50 Target gift card, a flexible phone holder, and a 12-inch light and tripod.
Luckily, Ubiquitous Influence doesn't ask anyone to complete the full 12 hours in one binge, but rather over a three-day period, making it a little less guilt-inducing.
To apply you must be over 18 and simply love TikTok. Ubiquitous Influence also says that ideally the applicant already has an active social media presence.
Jeremy Boudinet, Senior Director of Growth at Ubiquitous Influence, said in a press release: "Absolutely anyone can apply as long as they have an account on the app.
"We are not looking for an expert or TikTok connoisseur. We're just looking for someone who uses the app fairly frequently and has an active social media presence of their own."
Applications are possible from now until October 31st. Apply through this link and submit 100-200 words why you should get this dream role.
The job is part of a newer and growing trend of quirky roles that offer pay for things you probably already do, including drinking pumpkin spice lattes and watching holiday movies.
In August, a loungewear brand offered a $350 payout to someone willing to try different fall beverages from different coffee chains.
Another company promised to pay $45,000 a year to watch reality TV shows about dating.
https://www.newsweek.com/get-paid-watch-tiktok-job-50-1749823 You can now get paid $50 an hour to binge watch TikTok videos