Young Conservatives applaud as Pence sidesteps Trump election question
Former Vice President Mike Pence received applause at a lecture sponsored by a Conservative student group after giving a noncommittal response when asked if he would vote for Donald Trump if he were the Republican presidential nominee in 2024.
Pence skirted the rift between himself and Trump after delivering a speech Wednesday night hosted by the conservative Young America's Foundation at Georgetown University in Washington, DC. As the question begs whether scandal-plagued Trump can garner enough Republican support for a third presidential nomination, Pence hinted that he's a maybe.
After a speech titled "The Future of the Conservative Movement," Pence asked questions and was asked directly by a student if he would vote for his old boss if he tops the Republican list in 2024. The question uneasily filled the audience with laughter as Pence considered his answer.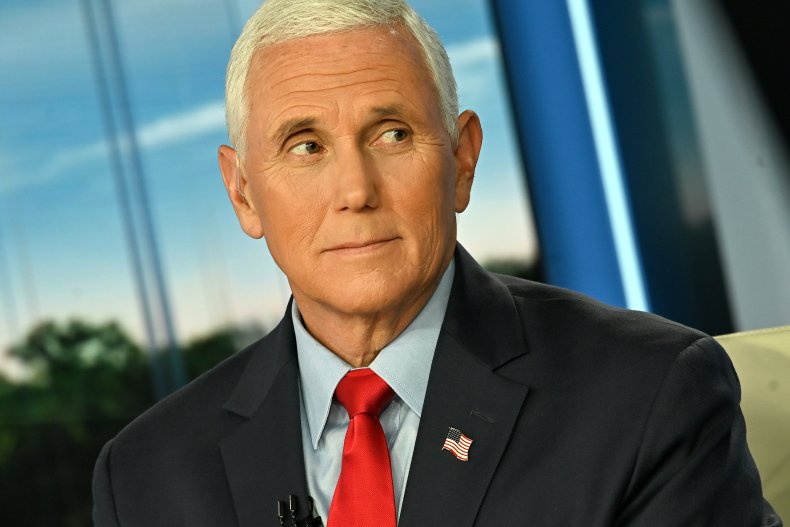 "Well, there might be someone else I would prefer more," Pence replied. He then paused as the crowd applauded before continuing.
"What I can tell you is that I have every confidence that the Republican Party will clarify leadership," he said. "My whole focus has been on the midterm elections and it will remain so for the next 20 days. But after that, we'll think about the future: ours and the nation's, and I'll keep you posted. "
After losing his re-election in 2020, Trump pressured Pence to go along with a plan that would have Pence reject electoral votes for then-Democratic candidate Joe Biden while overseeing Congressional confirmation of the election. Legal experts have criticized the plan as dubious, and Pence said he did not have the constitutional power to block electoral vote confirmation.
Since leaving office, Pence has continued to make speeches and drop hints that he might consider running for president, while Trump continues to rage about his vice president thwarting his plan to remain in power. Ahead of the 2022 midterms, the rift between Pence and Trump continued to widen as the two backed rival Republican primary candidates in Georgia and Arizona.
Pence also criticized factions of the Republican Party earlier Wednesday during a speech at the conservative Heritage Foundation in Washington, DC, urging the country to "resist the siren song of unprincipled populism that breaks away from our oldest traditions and most cherished values." he reported to The Associated Press.
The former vice president also used the speech to call out "Putin apologists" as members of the Republican Party have questioned US support for Ukraine against the Russian leader.
In his Georgetown speech, Pence said there are "two kinds of people in Washington, DC: people who are called and people who are driven."
"I was both," Pence said, adding that he wasn't sure what his future held but would be reflecting with his wife Karen and following her "vocation" in the months to come.
news week asked Trump for comment.
https://www.newsweek.com/young-conservatives-applaud-pence-sidesteps-question-voting-trump-1753395 Young Conservatives applaud as Pence sidesteps Trump election question