Your tax dollars for hard work: House will reportedly give employees free Peloton memberships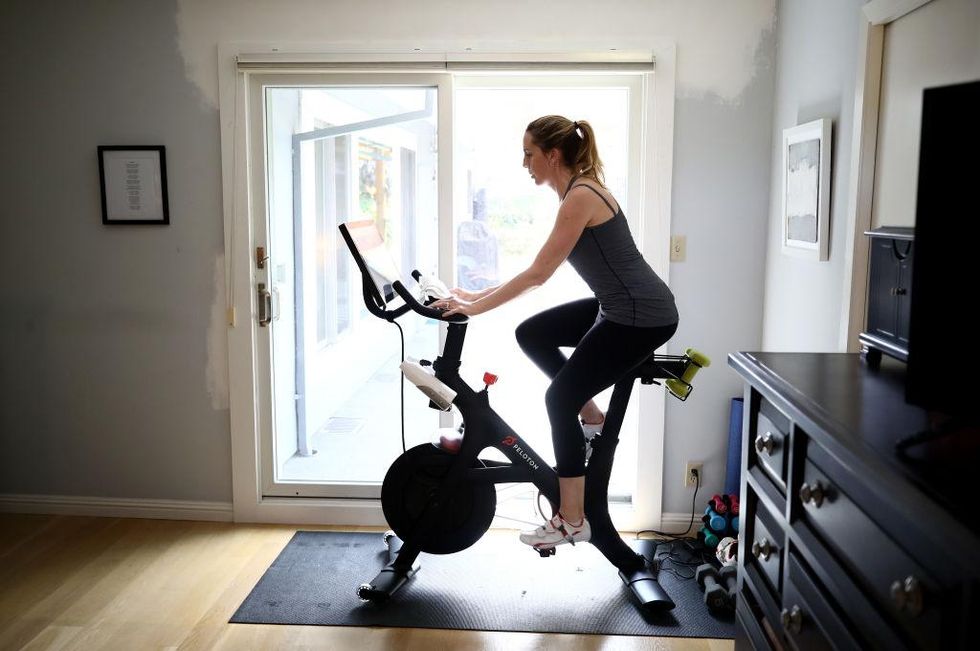 According to a report, the US House of Representatives will soon offer employees in Washington DC and district offices free Peloton memberships at taxpayer expense.
Fox business reported Friday that a draft email from the Office of the Chief Administrative Officer states that the new "Premier Employee Benefit" will be made available to all Capitol Police Officers as well as Congressional employees, each receiving both Peloton All-Access and a Peloton App membership for free.
The government has reportedly signed a deal with the company, known for its stationary exercise bikes and online fitness class subscriptions, to offer the free membership benefits to an estimated 10,000 House employees and 2,300 Capitol police officers.
According to Fox Business, the contract requires a $10,000 upfront payment to Peloton, as well as an additional $10 per month fee for each employee or officer using their membership. These prices are slightly discounted from what other Americans pay; A Peloton All-Access membership costs $39 per month and a Peloton App membership costs $12.99 per month. If every beneficiary takes advantage of it, it could cost taxpayers as much as $120,000 a month, $1.4 million a year, and $14.4 million over the next decade.
The draft email from the CAO office reportedly told staff and officials that they would "have access to thousands of live and on-demand courses across multiple disciplines, available for streaming across multiple devices and none." Require purchase of Peloton gear".
Peloton confirmed in a statement to Fox Business that it has a deal with the House of Representatives.
The report comes a week after House Speaker Nancy Pelosi (D-Calif.) raise the minimum wage for domestic workers to $45,000. Previously, there was no salary floor for congressional employees, and some employees were only paid $30,000 while they had to live one of the most expensive cities in America. The house on Tuesday too voted for recognition its employees' right to unionize in a party line vote of 217-202, with Democrats in favor and Republicans against.
A last report by Issue One, a campaign finance reform group that describes itself as "bipartisan," found that one in eight congressional workers are paid less than a living wage to meet the basic necessities of life in DC, making much less money than those who who hold similar jobs in the private sector.
But at least they now have taxpayer-funded exercise bike memberships.
https://www.theblaze.com/news/house-staffer-peloton-taxpayer-funding Your tax dollars for hard work: House will reportedly give employees free Peloton memberships