Zelensky slams Kiev's efforts amid blackouts: 'Please be more serious'
Ukrainian President Volodymyr Zelenskyy has criticized the government's efforts to fix the power outages in Kyiv and urged officials to be "more serious" after a series of Russian missile strikes destroyed some of Ukraine's energy assets as the war reached its nine-month mark.
"Please pay attention. Kyiv residents need more protection," the Ukrainian president said in a speech on Friday, explaining that "there are many complaints about power issues in Kyiv."
According to Zelensky, there are currently more than 4,000 points of invincibility in Ukraine. These points provide Ukrainians with basic needs such as heat, water, first aid kits and electricity.
He urged every leader to "make sure that everything that's supposed to be there for people actually works."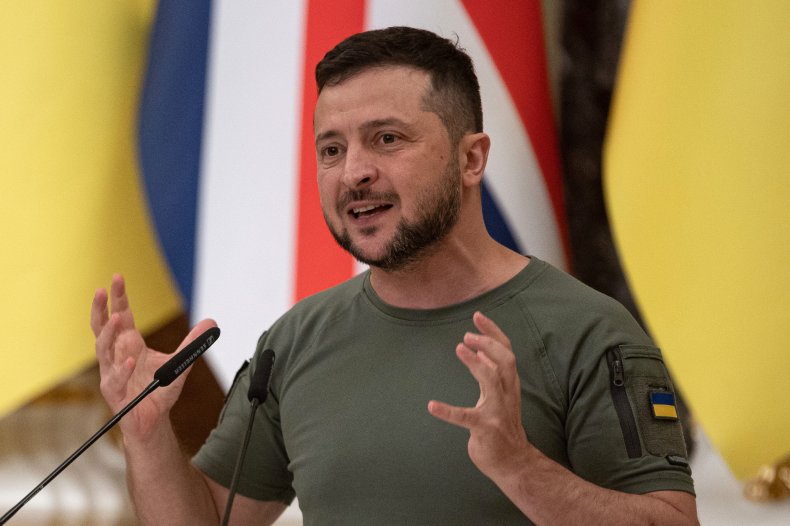 The President of Ukraine continued: "I expect quality work from the Mayor's Office. No one will forgive anyone for profaning the Kiev points of invincibility. Please be more serious."
"Invincibility points are set up all over the country. But I know that unfortunately the local government has not done a good job in all cities. There are many complaints, especially in Kyiv," Zelenskyy said on Friday. "In fact, only the points used at the base of the state emergency services and the capital's railway station are usually provided, and other points still need improvement, to put it mildly."
As of Friday night, 600,000 people in the city were unplugged and many residents have experienced power outages lasting over 20 hours, according to the President of Ukraine.
On Wednesday, Russia again attacked Ukraine's power grid, killing three people in a strike that hit a building in Kyiv and targeted power plants, according to Kiev authorities. Power outages were reported in several cities, including Kyiv and Moldova.
Volodymyr Kudrytskyi, CEO of Ukraine's energy company Ukrenergo, said Tuesday that recent Russian strikes have essentially damaged all thermal and hydraulic power plants across the country.
Nearly 100 Russian missiles were fired mostly at Ukrenergo substations, in addition to power plants, causing varying degrees of damage at 15 facilities.
Linda Thomas-Greenfield, US Ambassador to the United Nations, accused Russia of trying to force Ukraine "into submission" ahead of the harsh winter months.
"[Russian President Vladimir] Putin's motive could not be clearer and cold-blooded. He is clearly – clearly – using winter as a weapon to inflict immense suffering on the Ukrainian people. He has decided that if he cannot take Ukraine by force, he will try to freeze the country into submission," she said during a UN Security Council session this week.
Zelenskyy said on Friday that power outages continue in most regions of the country, with nearly 12 million people disconnected from the grid as of Wednesday night. Most power issues are concentrated in the capital and the Odessa, Lviv, Vinnytsia and Dnipropetrovsk regions.
He urged Ukrainians in all regions to use electricity within reasonable limits and to save energy, adding that electricity peaks are recorded every night.
"If you don't have a power outage, that doesn't mean the problem is over. Please, if you have electricity, it does not mean that you can turn on several powerful electronic devices at the same time," he said during his address.
South Korea stepped in to help the war-torn country combat power outages from Russian attacks.
Oleksandr Kornienko, first deputy chairman of Ukraine's parliament, announced on Friday that South Korea would deliver 20 high-voltage generators and five mini-excavators. A charter flight is scheduled to deliver the generators on December 12th.
news week has asked the Russian Foreign Ministry for an opinion.
https://www.newsweek.com/zelensky-criticizes-kyivs-efforts-amid-outages-please-more-serious-1762456 Zelensky slams Kiev's efforts amid blackouts: 'Please be more serious'