Zelensky urges US mayors to cut 'Brotherhood' ties to Russian cities
Ukrainian President Volodymyr Zelenskyy urged American leaders to sever symbolic and cultural ties with Russian cities at the annual US mayors' conference on Saturday.
Zelenskyy urged mayors to sever any existing "brotherhood" between several US and Russian cities. The Ukrainian leader said he was referring to several American cities that have included Russian cities as part of their "sister city" relationships, such as Chicago with Moscow and Jacksonville, Florida with Murmansk.
"What do these connections give you? Probably nothing. But they give Russia an opportunity to say that it is not isolated even after such a war has started," Zelenskyy said in his speech, according to a translation by Ukrinform. "Demand even more pressure on Russia. Don't help him to justify himself. Don't have any connections with him. And please do not allow those who have become murderers to call you their brothers and sisters."
A town twinning is usually seen as a long term connection between two communities in two different countries. Cities may have dozens of so-called sister cities, and ties may focus on strengthening cultural, educational, business, or economic ties between the two. Although Zelensky mentioned Chicago in his Saturday address, the city had already suspended twin city status with Moscow in March due to the ongoing war.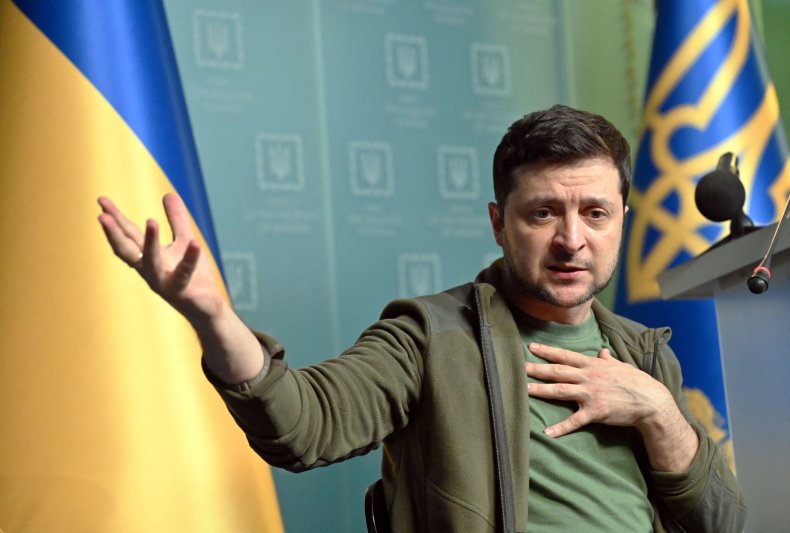 The Ukrainian leader also mentioned that since the war in Ukraine began, Russia had fired thousands of rockets into the country and occupied over 3,000 settlements. In the Ukrainian city of Bucha, where Russian soldiers have been accused of the mass murder of civilians, around 2,000 buildings were destroyed, according to Zelenskyy, CNN reported.
Rather than maintain cultural ties with Russia, Zelenskyy urged US mayors to help fund reconstruction efforts for Ukrainian cities and regions damaged during the war.
"Take patronage of a city, region or industry devastated by Russian strikes. And rebuild them with the latest technology," he said, according to CNN. "This could be the greatest economic project of our time, which will strengthen Ukraine, every country and every company that will participate in post-war reconstruction."
The Russo-Ukrainian War is entering 100 days
His comments come 100 days after Russian President Vladimir Putin first ordered troops to invade the eastern European nation. Since then, Russia has suffered significant military setbacks, including the failure to capture the capital, Kyiv, the loss of at least a dozen senior military generals, and low troop morale.
In recent weeks, Russian forces have focused on the country's heavily contested eastern Donbass region, where shelling and airstrikes have reduced large swathes of cities to rubble. Earlier this week, Zelensky said tens of thousands of Ukrainian citizens have died, while up to 100 soldiers are killed a day in combat.
The US and other Western nations have repeatedly condemned Putin's invasion and responded by imposing significant economic sanctions on Russia while sending billions of dollars in military aid to Ukraine.
https://www.newsweek.com/zelensky-urges-us-mayors-cut-brotherhood-ties-russian-cities-1712859 Zelensky urges US mayors to cut 'Brotherhood' ties to Russian cities