Zelenskyy says "100,000 dead Russians" won't change Kremlin's mind about war
Ukrainian President Volodymyr Zelenskyy used part of his Saturday night televised address to say that key milestones in Russian deaths in the ongoing war will not change the Kremlin's mind on continuing the fighting.
Zelenskyi said Russia had suffered nearly 65,000 casualties by the start of the 235th day of the war. The President of Ukraine said it would not matter if Russian deaths reached 100,000, Russia will keep moving forward.
"So many citizens of Russia gave their lives to allow a handful of people in the Kremlin to ignore reality," Zelenskyy said. "And judging by the way the Russian 'funeral' is going on, we can say that even 100,000 dead Russian citizens will not make the Kremlin think twice."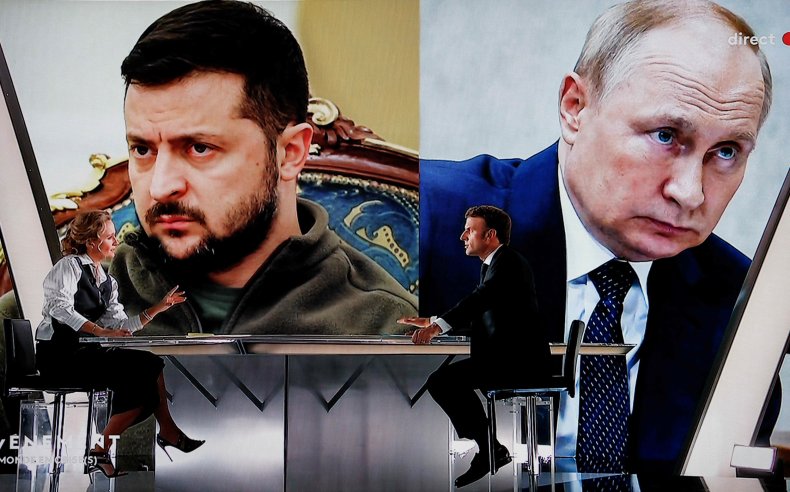 Russia rallied troops along Ukraine's northern and western borders in late January, while also conducting military operations with neighboring Belarus. Russia attacked Ukraine on February 24 this year and there were heavy casualties on both sides. These include Ukrainian civilians, foreign fighters, Ukrainian military and about 64,500 Russians, according to Ukraine's Defense Ministry.
On Saturday, the Defense Ministry of the Russian Federation announced that 11 soldiers were killed and another 15 injured at a firing range in Belgorod, not far from the Ukrainian border. The association spoke of an "act of terrorism" and that two "terrorists" had been killed by retaliatory fire. This happened two weeks after an explosion on the bridge over the Kerch Strait connecting Crimea to mainland Russia. Russia also called it a "terrorist act" by Ukraine.
Zelenskyy said it was likely that the number of Russian casualties would continue to rise at a normal rate and that Ukraine's mission was to keep fighting for their country as the harsh winter months approached.
"Only real victories for Ukraine, only real protection of the free world from Russian terror and blackmail – protection through sanctions, protection through aid to Ukraine, – only complete expulsion of the occupiers from the Ukrainian land and reduction of the offensive capabilities of the Ukrainian terrorist state – all this is the way to peace," Zelenskyy said.
Since the beginning of the war, Russia has not managed to overtake Kyiv, Lviv and Odessa, but they occupied many regions in the eastern part of Ukraine. Russia has occupied most of the Donbas region, which includes Luhansk, Severodonetsk, Donetsk and Mariupol. They occupied the Crimean Peninsula in 2014.
Two weeks ago, Russia annexed four Ukrainian regions – Donetsk, Luhansk, Zaporizhia and Kherson – and claimed citizens of those regions voted overwhelmingly in favour. Zelenskyy said on Saturday that the situation in Donetsk and Luhansk was "difficult".
"A very difficult situation persists in the Donetsk and Lugansk regions. The Bakhmut direction is the most difficult," said Zelenskyy. "As in the days before, we are holding our positions.
"In general, we are doing everything in the east and south to give the occupiers the feeling that they have no perspective, no matter who they send to fight against us, it will only end in defeat for them," said Zelenskyj.
news week has asked the Russian Foreign Ministry for an opinion.
https://www.newsweek.com/zelensky-says-100000-dead-russians-wont-change-kremlins-mind-about-war-1752204 Zelenskyy says "100,000 dead Russians" won't change Kremlin's mind about war